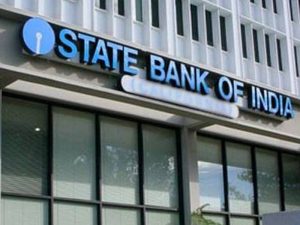 India's Largest Bank & Financial Services Company, State Bank of India has launched a new work from home facility for its employees. Its an decision based on factors such as it will save travelling time, more productivity and fulfill urgent work requirement.
The board of the bank has approved the plan whereby its employees can work from home using mobile enabled devices. They had built application on user friendly interface such as Management Information systems with highly secured security and latest mobile computing technologies. The mobile application has been well designed to improve efficiency and fast work processing.
The milestone decision comes on the back of a long waiting merger of State Bank of India and its five associate banks which will be effective in the new fiscal from April 1, 2017. After the mega merger State bank of india will integerate with more than 23,000 branches which means that it will process almost a quarter of outstanding loans in the country.
The scheme was announced by Arundhati Bhattacharya, chairperson, SBI  Giving its females employees to boost them for women empowerment and  a reason to cheer on International Women's Day as this will help them to equally focus and balance their job, children, household and family. The new technology, it is being made possible now for employees to work anywhere, anytime, allowing women in particular to stay focused to work without having to be physically available at office. State-run SBI also has more than 46,000 women employees which accounts to almost 22 percentage of workforce.
The bank had also launched the facility which will help to secure a stable banking & financial professional career and help more and more women to achieve higher career goals. It will also help young female employees to take maternity leave upto 2 years without comprising work and career. It will also help other female employees who have transfer and relocation concerns.