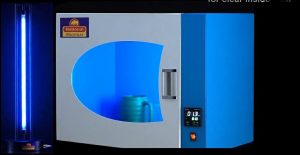 In recent times Grocery shopping has become a lot more difficult and a tedious job as after you buy your groceries and staple items, you have to first make sure that you sanitize them effectively. To make our lives easier, Bombay based Company 'National Mumbai' has come up with a simple, yet innovative solution. It has recently developed a Virus-free Sanitization Box and UVC (Ultraviolet-C) Light to kill and disinfect any contaminant present on the surface of products.



It is Specially Designed For Home and Commercial Use and it Kills 99.9% of Harmful Germs as well as disinfects in a couple of minutes. Its compact design enables you to place it anywhere and blends perfectly into your day to day life with its Unique 360 Degree cleaning capability. Sanitization Box is a Simple, Portable, and Multipurpose product that Sterilize and Disinfect any item that fits into the compartment for example Wallets, glasses Mobile Phones, Vegetables, Groceries, Toys, Books, Food Items and many more.
National Mumbai is a well-known and reliable company that is incorporated in the year 1987 at Mumbai. It was founded by True Visionary Entrepreneur Manilal K Panchal. Initially, it was started under the name Rajkamal Steel Industries in 1950 situated at Kalbadevi. It is currently headed and managed by Kartik Manilal Panchal. It has developed a well functional and spacious infrastructural office in 1970 at Kandivali, 1981 in Malad, and 1990 in Palghar and has Three Manufacturing Facilities in Palghar and One in Mumbai. National Mumbai is a respected brand in the Public as well as the Private Sector. It has executed and successfully implemented various projects with the Central and State Government of India.
Sanit-Eaze UVC Light Product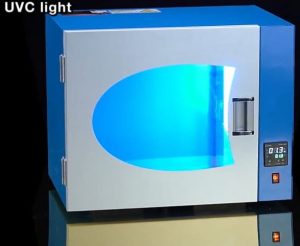 PM-UVC Sterilization Cabinet
Product Features-
◘Ultraviolet Sanitizing: Ultraviolet ray can cause cell fission, destroy the molecular
structure of DNA or RNA, cause the growing cell to die, achieve the effect of disinfection.
◘Simple & Portable: Easy to use, work quickly, perfect for personal item sterilization.
◘Effective sterilization using a long-life 275 nm UVC lamp.
◘Digital UVC light timer for convenient use.
◘UVC-blocking door and Front panel made of the transparent acrylic resin provides clear
inside view.



Area of Applications-
◘Cell Phones ◘Baby Toys ◘Food
◘Bottle Caps ◘Bags ◘Clothes
◘Shoes ◘Masks ◘Scissors
Product Details
1 SIZE-300MM X 450MM X 350MM 11W
2 SIZE-450MM X 600MM X 500MM 33W
3 SIZE-1200MM X 450MM X 350MM 75W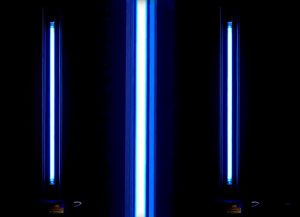 Sanit-Eaze UVC Curve Lamp Light
Product Features-
◘With a Sensor-based system, you'll be able to clean and disinfect an entire room in a
matter of minutes.
◘Room & Surface Sterilizer and Disinfectant.
◘It will result in effective room sanitization by killing the bacteria, viruses, mold spores,
yeasts, C. diff, odors, and other harmful microorganisms.
◘Suitable for the Surface area as well as Suspended applications.
Area of Applications-
◘Hospitals & Clinics ◘Receptions ◘Offices
◘Gym ◘Kitchens & Food processing sites ◘classrooms & Day-care Centers



Product Details
1 CURVE UVCLIGHT 11W 465MM FLOOR MTNG.
2 CURVE UVC LIGHT 15W 725MM SUSPENDED.
3 RECTANGULAR UVC LIGHT 30W 930 MM FLOOR MTNG.
4 CURVE UVC LIGHT 30W 1147MM FLOOR MTNG.
5 CURVE UVC LIGHT 36W 1450MM FLOOR MTNG.
For More Details Contact us Call or Whatsapp: – +91-9326253269 or E-mail us on amishsn@gmail.com and Follow us Facebook https://www.facebook.com/Coronawarr/ and Instagram https://instagram.com/sanit_eaze