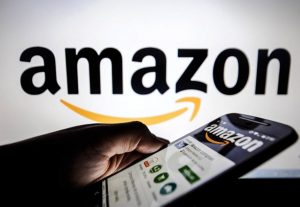 Amazon India is gearing up to sell airline tickets, Book Hotels and to allow food orders, leveraging the user base to generate more transactions on its platform and become a super app in the manner of Tencent's We-Chat sis in the past.
The Seattle-based E-Commerce giant is in the middle of beta testing flight bookings in collaboration with travel partner Cleartrip, said two people aware of the development. The move signals a shift in strategy from e-commerce to becoming more of an all-in-one app enabling various kinds of transactions. Over time, it will let consumers order food, book cabs and hotel stays, said the persons cited above.
"These are all third-party application integrations with market leaders in their verticals," said one of them. Application programming interfaces (APIs) allow internet companies to interact with each other, allowing platforms to exchange information with each other seamlessly.
"E-commerce is no longer just about selling goods," said Neil Shah, research director at Counterpoint Research. "A growing set of users are consuming services, so while Amazon knows what goods they buy, the company does not know how they consume offline-to-online services. This move will pave the way for Amazon to get access to this data."
Amazon is betting big to become a super app by launching new facilities like online air ticketing and food ordering too in India.
While the concept of Super App seems to be followed by many companies like PhonePe, Ola, Paytm and now Amazon, the pioneer of this concept remains the Chinese chatting application We Chat.
The e-commerce giant plans to start slow and steady with selling airline tickets and bring about ordering food online for starters as their the bigger aim is to increase the footfall and online transactions on their platform after which they shall introduce other facilities like booking cabs, hotel rooms, and others.
Sources close to the ongoing development said, "These are all third-party application integrations with market leaders in their verticals."
As for now, the beta testing of flight bookings is currently in process with the travel portal Cleartip and other incorporation's will be done with the help of third-party integrations with vertical market leaders.
This news surely brings more clarifications over Amazon's dream plans and vision for future and the reason of acquiring Tapzo in August 2018. With a gross user database of around 150 million customers, the number of customers that use the app goes down to 20-25 million only.
Amazon Pay has formed partnerships with various online services such as Yatra, RedBus and Abhibus in travel; and Faasos, Box8, FreshMenu and Cafe Coffee Day in the food and beverages (F&B) space. Other services where Amazon Pay is accepted as a mode of online payment include Haptik, BookMyShow and Niki.ai. The online retailer promotes these brands on the Amazon Pay landing page on its app and website, while also running offers for using the payment channel.
How many apps do you have on your mobile phone? Too many on my phone for sure.
Super Apps are popular outside of the US (WeChat, Grab, Meituan Dianping etc.), and maybe someone will cause disruption here.
There aren't many super apps globally–the list includes China's WeChat and Alipay, Indonesia's Go Jek and Singapore's Grab. None from India yet, but with Paytm and PhonePe leveling up their game, the battle to become the country's first super app has begun. But what does it take to become the one?
Creation of super apps in India would change Fintech ecosystem in India
My insights on way ahead: What do you think?
– Most promising Startups would be bought by super apps before reaching size across segments like payments, lending, wealth, insuretech
– Buyouts would be lower than 100 million in almost all cases and below 10 million in 95 pc cases.
– Independent Fintechs would not survive due to cost of customer acquisition and will either be bought by super apps or by larger financial institutions