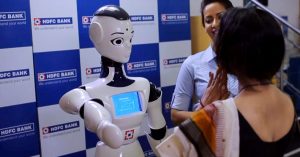 One of largest Indian Bank HDFC had introduced a Humanoid which will assist staff in serving customers more conveniently. The bank has tied up with Kochi-based Asimov Robotics to introduce the AI-based robot. The human-sized robot was built together with artificial intelligence (AI) company Asimov Robotics.India-based HDFC Bank had introduce its first "humanoid" branch assistant – Ira. The private lender HDFC Bank launched what it claimed to be the first 'humanoid' in the domestic banking space, and also said it is looking to partner with start-ups having technological solutions for rural operations.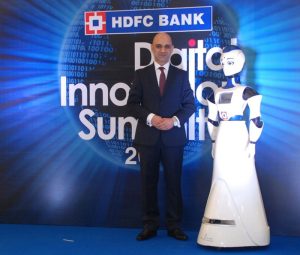 HDFC says there are planning to introduce more robots to its branches, depending on customer satisfaction and feedback. Ira is bought in with a broader perspective. In the current phase it has promising features which helps them to become more productive such as customer services, marketing, process automation, reaching remote rural areas.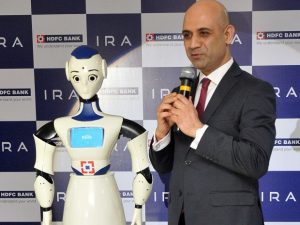 In the next phase, Ira is expected to get enhanced with features such as voice and face recognition for customer identification, Voice-guided navigation, Balance enquiry, and Cheque deposit among others. "We're excited to announce the deployment of our first humanoid, Ira in the Kamala Mills branch. Ira is quite unique and will serve as a technology demonstrator in the field of artificial intelligence and robotics," said, Nitin Chugh, Country Head, Digital Banking, HDFC Bank.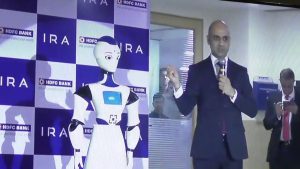 The bank is calling on financial technology firms, including new start-ups, to thier ideas on virtual reality (VR), augmented reality (AR), internet of things (IoT) and rural banking technology. HDFC Bank had now geared up to deploy around 20 humanoids in two years