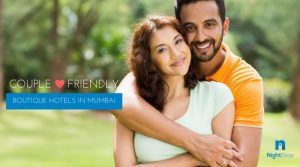 Paytm has acquired NightStay, which is an app for hotel bookings For $20 million or Rs 136 crore.



Paytm Acquires NightStay For $20 Mn
NightStay Travels Pvt. Ltd, which is currently managing NightStay app, has been bought over by Paytm for $20 million or Rs 136 crore.
NightStay is a online marketplace, where in anyone can find and search hotel rooms across 12 cities.
Co-founders and promoters of NightStay Travels Pvt Ltd are based out of New Delhi. Besides Nasr Khan, Deepak Negi is the another co-founder of NightStay.
In August 2015, NightStay raised $500,000 in seed funding from Vivek Bihani of Bedrock Venture Management Pvt. Ltd, GSF founder Rajesh Sawhney and Shailesh Vikram Singh, who was then executive director at SeedFund.
In May last year, Indian Angel Network and LetsVenture infused an undisclosed amount into NightStay, as part of Series-A funding.
Using NightStay, you can have the liberty to book hotels in Delhi-NCR, Mumbai, Bangalore, Chennai, Hyderabad, Goa, Ahmedabad, Jaipur, Kochi, Pune, Agra and Chandigarh.
NightStay targets a very niche subset of hotel booking industry: Unsold inventory, being offered at low cost in the last minute.
Nightstay has associated with all the major premium hotels in india but also have got some good 5 star hotel properties on their list. They also made perfect arrangement to book high quality hotel properties unsold inventory at lower cost.
Paytm had become very strong and focussed After massive success post demonetization and wants to tap other online business domains like travel and hospitality sector.
It was also keenly observed that in September 2017, reports had surfaced that the company was looking to acquire travel startup Via.com.
In February, it had claimed to have achieved 5x growth in online ticket sales in 2017 by selling 52 Mn movie and events tickets.
They already had the business road map to gain leadership in these sectors so they started off way back in 2016 by partnering with IRCTC. Currently they are India's largest reseller of train tickets and second largest reseller of bus tickets. In 2017 they sold 52 million tickets and in this year 2018 in last two quarters they had sold 3.8 crore tickets. They had been doing huge investment of more than rs 5000 crore to develop stronghold in their ticketing business.
In July 2017, Paytm also acquired a majority stake in Insider.in, an events ticketing platform, to tap into the rapidly growing live entertainment space in India.
Recently, Paytm acquired Chennai-based online ticketing platform TicketNew for around $30-40 million.
In the Hotel Rooms space, Paytm had earlier partnered with RoomsTonite, and offered some exclusive deals via their app. But now, RoomsTonite has shut down their operations, and there are no hotel room booking option available on Paytm.
Since Paytm is taking up major steps in marking its footsteps in different sectors of the Indian market space, the other digital payment companies need to pull up their socks and make much stronger plans for expansion.