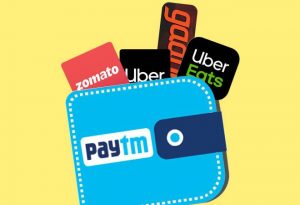 Paytm mission is to capture over 3 Million subscribers for this program in the first year of services.
Paytm First users will get mind boggling exclusive benefits for bunch of services from its partners including Yearly Gaana Subscription, Sony Liv and Eros Now memberships as well as a ViU Premium subscription and benefits for Zomato Gold users. It will also offer users benefits of up to Rs 6,000 rupees on Uber and up to Rs 2,400 rupees on Uber Eats.
Its all started when the Amazon first launched Amazon Prime services in India back in 2016 and to confront the same Flipkart announced its Flipkart Plus service one year back as a 'customer-first' benefits program based on points and no fees or charges. Two months after having announced Online Food Ordering with Zomato, Paytm has now introduced Paytm First subscription-based program for an annual fee of Rs 750.
Paytm First will provide exclusive offers while shopping online, watching live TV online, cricket, movies, food ordering and on-demand entertainment. As part of the launch, Paytm is offering a cashback of Rs 100 for users subscribing in the Paytm First program.
"We are happy to have partnered with leading players from their respective verticals during the initial launch phase itself and we will continue to expand the Paytm First program with more benefits and value to our customers," the statement said, citing Paytm vice-president Deepak Abbot.
With the subscription fixed at an annual fee of 750 rupees, Paytm says to avail the subscribers with various cashback benefits and also to enrol them on the membership plan of various partner brands. There would also be exclusive offers for shopping on Paytm Mall with unlimited free and priority shipping, in addition, to access to priority and 24×7 customer care, the statement said.
Additionally, its users will also get up to Rs 1,500 cashback on shopping on Paytm and Rs 100 cashback on booking movie tickets every month. The membership also comes with free, priority and unlimited shipping to users across India.
Paytm First annual subscription will be available on payment of Rs 750 as the company aims to tap up to 30 lakhs subscribers in the first year of the launch.