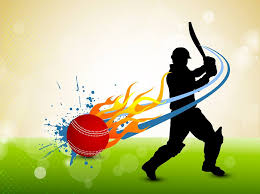 ESPNcricinfo has formed an association with the Indian Institute of Technology Madras (IIT-Madras) to unveil a data science based tool called 'Superstats', which utilizes Data Science & Machine Learning (ML) for the first time to interpret and analyse the cricket game and give a context to every event in a game such as – luck index, forecaster and smart stats.
Forecaster will prove to be more kind of prediction tool that will provide fans a more accurate data analysis and projection of team's chances of winning a game while batting second, how many runs a team batting first will put up and when the next wicket may fall.
Leading Cricket website ESPN Cricinfo is planning to use an array of artificial intelligence (AI)-based metric system called Superstats to provide new insights, data analysis on players, performances and matches that were not available earlier.
Developed by Indian Institute of Technology Madras researchers and an IIT-Madras incubator company Gyan Data Pvt. Ltd, Superstats uses algorithms that have been trained on 10 years of cricket-related data on ESPN Cricinfo, according to a press statement issued on Wednesday.
These insights will be available to end viewers in three different formats which are Smart stats, Luck index and Forecaster. Smart stats will provide fans with a more realistic view of players' performance by factoring in those aspects that were often overlooked such as pitch conditions, quality of opposition and the pressure on the team at that point in the game.
So a batsman's performance will not only be measured by the runs he scores, but also by the quality of bowling attack and the position of the team when he came out to bat. This will allow ESPN Cricinfo to provide new metrics like most effective batsman/bowler in a match and best batsman/bowler in different phases of the match.
The Luck Index will provide viewers a more precise view of players' performance and outcomes in match by taking into account factors such as Match toss, umpiring errors, dismissal of a no-ball, dropped catches that are often overlooked during the assessment of a player's performance. For instance, Sachin Tendulkar's performance in the semi finals of 2011 World Cup will not be assessed on the basis of the 85 runs he scored in the game, but will also take into account the fact that he was dropped 4 times by the Pakistani fielders.