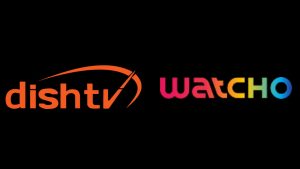 Dish Tv D2H Challenges Amazon Prime, Hotstar, Netflix With Their launch of OTT Application, Watcho.
The new OTT Application is currently offering original content in three India languages – Hindi, Telugu and Kannada and has a wide range of library of movies and short films that amounts to over 1,000 plus hours. The company has disclosed that it's main focus is on Short format storytelling apt for Digital consumption with a content strategy focused on youth.



Just days after launching the DishSMRT Stick to allow streaming content through the internet, Dish TV India has officially announced that it's foraying the digital video content segment with the release of its new OTT app 'Watcho'. The new platform will enable users to stream original series, short films, Live TB and other videos through the Watch app on Android and iOS as well as on the web.
As per my view it is Strategic move by Dish TV to capture audiences moving towards digital content.
Watcho made a surprise big bang entry into the digital video content market with its original comedy show, 'Vote The Hell' featuring famous comedians and their respected advice on the Indian elections. Watcho also offers many other original fiction shows like Mission Breaking News, Chhoriyan, Rakhta Chandana and original influenced shows like Vote The Hell, Look I can Cook, Bikhare hain alfaaz and many more.
Dish TV is primarily launched with an introductory offer to all existing and new users who will now get a free subscription to Watcho. The Watcho app is available to download and view on the Web, Play store, App store. The company has collaborated with IFP Campus Connect for a short-films contest in over 25 colleges across the country and is targeting over 10 million users in the first year.
With cable and DTH operators slowly losing out to digital, OTT video platforms are in for a huge spike in revenues and consumers are in for richer and better content than ever. And this is across APAC, not only India !
Speaking about the latest launch, Dish TV India Executive Director, Anil Dua said "We are excited to announce the launch of our unique digital content platform 'Watcho', which is an important step towards Dish TV India becoming a unique destination for entertainment in the country. With this, both our brands, DishTV and D2H have the advantage of being able to offer content through both traditional and streaming medium. We aim to reach over 10 million users in the first year itself".
According to a BCG report, India's OTT market is expected to hit $5 billion by 2023, thanks to cheap data plans and rising mobile penetration.
Dish TV OTT Head, Akash Tyagi also commented saying "Our original comedy series "Vote The Hell" in collaboration with popular Indian stand up comedians, will explore the funny side of us Indians and how we plan to vote during elections. Our another big differentiation for Watcho is its user-generated content capability which allows users to showcase the content and become an online celebrity. We will also promote these talented individuals through DishTV and D2H platforms in the coming months. We aim to make Watcho the largest independent storytelling platform which offers digital auditions, fan engagement and many more features in the roadmap".
I personally would like to add on one more point of view, That very soon these OTT APPS will be available inside your Smart BOX to make your conventional TV into a smart one. "YOU TUBE" already running. Penetration of TV is much much more than Smart Phones in India. And seeding of smart boxes will pick its hike after JIO entry. After which your TV again become your prime source for entertainment, this time with more specific content which could be scheduled and planned as per individual needs.