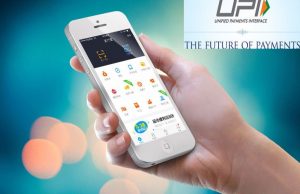 Indians travelling overseas could soon make payments through their digital wallets. Quoting unidentified sources, Economic Times reports that the National Payments Corporation of India is looking to expand its UPI payments system to other countries. The company is targeting Singapore and the UAE as its first international destinations and could launch there in six months. Both countries already accept the NPCI's RuPay cards for payment. Domestically, UPI – which underpins Paytm and Google Pay – has overtaken Visa and Mastercard in digital transactions (paywall). The system recorded close to 955 million transactions in September.
Extremely interesting to see the change in payment landscape and how different business models around the payment space will alter their approach to remain relevant and competitive. While everyone talks Master, Visa, CUP, AMEX etc, RTPS schemes & enablers are going to be the silent killers of traditional e-payments in the coming decade.
BHIM app, a UPI based payment interface developed by National Payments Corporation of India (NPCI) that allows real time fund transfer, was launched in December, 2016. The new version of BHIM also supports three additional languages Konkani, Bhojpuri and Haryanvi over and above the existing 13 Languages.



In order to make BHIM app more feature-rich and effective it has been enhanced with a bunch of new functionalities. Some of the striking features marking BHIM 2.0 include a 'Donation' gateway, increased transaction limits for high value transactions, linking multiple bank accounts, offers from merchants, option of applying in IPO, gifting money.
NPCI backed UPI is all set to boost digital payments across the globe , expected to take off from the United Arab Emirates (UAE) and Singapore. The implementation of UPI in other countries is expected to solve the payment crisis faced by Indians travelling abroad due to currency conversion and non-availability of credit or debit cards.
These two countries already have opened up to India's RuPay cards and now the target is to enable UPI payments there. This will be a big boost for Indians travelling in those countries and, just like a debit card or credit card, they can pay via UPI with ease.
UPI has emerged as a major challenger to card payments as more and more merchants are accepting UPI payment. If Indian travelers use UPI abroad, its acceptance as a common payment mechanism will go up in India as well.
However, NPCI's plan to take UPI international might face hindrances. Experts believe that bringing merchants on-board and increasing its usage among the local population will pose a challenges.
UPI going global! Will the launch in United Arab Emirates and Singapore soon, will UPI become the #Alipay of India and Indian tourists traveling the world?! Time will only tell but a great start indeed. More than that, if UPI cracks the remittance market , we are in for a revolution!
First it was RuPay, now it's UPI taking on the world. "NPCI is working to enable this feature within the next six months, starting with the United Arab Emirates (UAE) and Singapore, sources told Economic Times." Simply put, this move will let Indians travelling abroad use an inexpensive and familiar payments method with minimal (if any) fees.