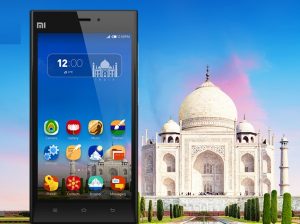 Xiaomi sets up second manufacturing unit in India with a vision to produce "One phone per second in India". Chinese Smart phone manufacturer Xiaomi has tied up with Technology giant Foxconn to develop its second manufacturing unit in India at Sri City in Andhra Pradesh.
Xiaomi entered Indian market back in 2014 and soon one year later had started its local manufacturing unit in India. And after getting huge response from indian customers they had associated with Foxconn. There was no information provided by management regarding the financial expenditure of the project. Xiaomi stated that second manufacturing unit will be exclusive based for their own products while older plant will be also available to Foxconn making handsets for other vendors.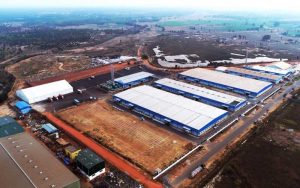 Xiaomi will be employing more than 5000 people in combined both factories and out of which 90 percentage are women. These two factories will help the company to cater 95% of indian market while it will continue to import accessories, new technology and premium range products from china. Xiaomi was struggling to meet demand. "We were already running at 100 per cent utilization, but we were not able to meet the demand. Even today, with Redmi Note 4, we have sold 1 million units in 45 days, but probably if we had more stock we could have sold more phones. So far Xiaomi is selling four phones selling: Redmi 3S, which has two variants, Redmi Note 4 which has three variants, Mi Max which comes in two variants and the flagship Mi 5 phone from last year. Other than the Mi 5 imported from China, Xiaomi says all of its phones are made in India.
According to reports Xiaomi had a 10.7% share of the Indian market, putting the company just behind Samsung (over 25% share) at the end of December quarter. "The smartphone market in India is expected to grow from 110 million units per annum to 200 million plus units, in 3-5 years. However, Jain admitted that the company can't really predict demand for its phones and said he didn't know how much they wanted to ramp up capacity. "We are growing at more than 100 per cent each year. Xiaomi is also broadening its base beyond the online-only model. The company has already partnered with Big C Mobiles, Poorvika Mobiles, Sangeetha Mobiles to make the Redmi Note 4 available in over 700 stores in South India. It also has plans for the North Indian market. By April first week Xiaomi will start selling across 1500 retail small and medium shops in three cities in the North: Delhi Chandigarh and Jaipur. Xiaomi said they will bring in only those products that will work in India. "Our portfolio is much smaller than other brands. This year, we've already launched two phones, and the Redmi 3S prime successor is coming next.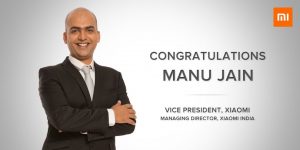 Manu Kumar Jain, who had been leading the India operations of the China-based phone maker Xiaomi as its Country Head, has now been elevated to Global Vice President and Managing Director for India.