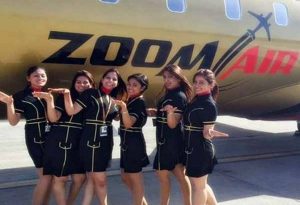 Zoom Air, India's newest full service airline which started its commercial services from Feb 15,2017 after it received scheduled operator permit from Director General of Civil Aviation (DGCA). Its started it inaugural flight from Delhi to Durgapur via Kolkata.
Promoted by Zexus Air Services, Zoom Air becomes the 12th operational domestic carrier in the country. Zexus Air Services Pvt Ltd (Zoom Air) is a professional airline group, as per the company.
Currently, Air Costa, TrueJet, Alliance Air and Air Carnival are the operational regional carriers while Air Pegasus is grounded.
Zoom Air's entry is expected to intensify competition in the domestic aviation market, which is seeing over 20 percent growth over the last two years. As such we can see more price wars which will benefit the customers. Zoom Air predicts that they grow more than 25 percent annually in terms of growth, fleet expansion and  revenues due to huge demand on un served airports. The entry of Zoom Air, promoted by Zexus Air Services, comes amid strong growth in the market and will further deepen competition. They are expecting massive traffic growth on airports like Vijaywada, Tirupati, Ranchi and Chandigarh which can only be solved by increased connectivity and efficient services.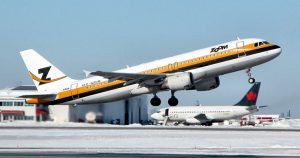 According to Zoom Air Director and Chief Executive Officer Koustav Mohan Dhar said that around Rs 20 crore has been already invested in the carrier and in future they are planning to raise more than 25 crore through equity funding.
Zoom Air, also are planning to expand route network to destinations such as Tirupati, Vijaywada, Mumbai, Shillong, Aizawl, Pasighat and Zero (in Arunachal Pradesh), Allahabad, Gorakhpur, Indore and Bhopal, with a likely daily operations.
Two similar CRJ-200LR aircraft from Skyone FZE Aircraft leasing, UAE, under dry lease would join the fleet by April. This would take the total planes to five, a condition which is required under DGCA norms.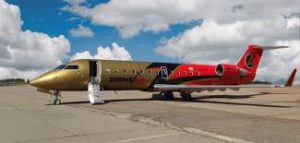 Zoom Air's daily flights to Durgapur from Kolkata and Delhi will give then big advantage for people from Delhi, Kolkata and Durgapur to have a same day return connectivity.
Starting from May, Zoom Air's CRJ-200 as a full service commuter will start daily new flights for the first time between Kolkata to Jorhat and Jorhat to Shillong as well as Shillong to Kolkata. And from Mid May they are also planning to launch new daily flights from Delhi-Bikaner-Delhi-Jabalpur-Kolkata-Dimapur-Kolkata-Jabalpur-Delhi flight And additionally daily evening flights from Delhi to Amritsar.
Zoom Air will also start focusing on western regions of India as early as June 10 with its third aircraft starting daily new flights from Delhi-Surat-Mumbai-Tirupati-Mumbai-Surat-Delhi flights. The Airline would also start it operations to fly Amritsar, Surat and Bhavnagar from Delhi in the first phase of its operations with a fleet of three dry- leased CRJ 200LR planes.
Zoom Air already started operating daily new non-stop flights from Jorhat (Assam) to Kolkata from March 25, 2017. Many airlines have been adding new routes to capitalise on strong passenger growth in India. Most recently, AirAsia India announced addition of two new destinations in its network – Kolkata and Ranchi. Air India, Jet Airways, Vistara, IndiGo, SpiceJet, GoAir and AirAsia India are the other domestic airlines.