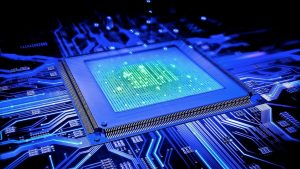 IIT-Madras develops India's first microprocessor Shakti.



Hardcore scholars and Researchers at Indian Institute of Technology (IIT) Madras have built up India's first indigenously or locally/privately created RISC V Microprocessor –  'Shakti'. The chip worked in and by India, will turn out to be exceptionally valuable in decreasing reliance on microchips which are foreign made from abroad. It tends to be used in surveillance cameras and smartphones.
With this, Shakti has turned into India's first microchip Made in India but also originated from within the country unlike other microprocessors which are either imported or made in India but by foreign private companies.
It is to be noticed that India's first "Made in India" microchip was worked in August 2017 by US-based chimpmaker Intel's Research and development in Bangalore and as this was first chip made locally in India anyway the innovation utilized, creation and friends behind it was not India-based.
Semi-Conductor Laboratory (SCL) of the Indian Space Research Organization (ISRO) in Chandigarh has manufactured the microchip which is essential for 'SHAKTI'.
As indicated by IIT Madras, SHAKTI would help the guard, atomic power and government organizations in diminishing the risk from frameworks tainted with privacy issues, indirect accesses and hardware Trojans.
"It could also be used in embedded low power wireless systems and networking systems, besides reducing reliance on imported microprocessors in communications and defence sectors. The microprocessor could be used by others as it is on par with International Standards," said a statement from the Institute.
RIMO is the code name of the SHAKTI C-class based SoC (System on a Chip) with size of 144 sq.mm. also, work at a recurrence of upto 70 MHz. A SoC or System on Chip is a coordinated circuit that incorporates all parts of a PC or other electronic framework. These parts ordinarily incorporate a central processing unit, memory, input/output ports and secondary storage – all on a single substrate.
SHAKTI is an open-source activity by the RISE amass at IIT-Madras, which isn't just building open source, creation review processors, yet in addition related parts like interconnect fabrics, verification tools, storage controllers, peripheral IPs and SOC tools.
An open-source ecosystem such as SHAKTI enables and motivate a mix-and-match environment where users can plug-in different open-source or proprietary IPs and innovate on new ideas, projects and ventures.