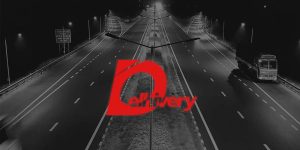 Gurugram-headquartered logistics startup firm Delhivery has become the latest contender into the India's unicorn club after it raised $395 million in a round of funding led by SoftBank, the biggest backer of Indian consumer Internet firms. Unicorn refers to technology startups that have valuations of over $1 billion.
The series F funding round also saw the participation from the company's existing investors Carlyle Group, a private equity firm, and Fosun International, a Chinese investment firm, according to the filings with the ministry of corporate affairs.
According to press reports, Delhivery has been valued at around $1.6 billion in this round.
In the beginning of 2019, SoftBank had requested for an approval from the Competition Commission of India (CCI) to acquire 37.87% stake in Delhivery. The approval from the CCI came through nearly in one week ago. For the $350 million that it raised from SoftBank, Delhivery issued 1.23 million compulsorily convertible cumulative preference shares (CCCPS) each at a premium of ₹20,063 each, according to the documents filed. SoftBank will now hold 23.41% stake in the firm, while Carlyle will have 12.39% stake. Carlyle Group and Fosun International have invested $45 million in this round of funding.
This is SoftBank's third biggest investment in India in 2019. A few days ago, online grocer Grofers raised about $60 million from Softbank Vision Fund, Tiger Global and Sequoia Capital, as a part of its Series F round of funding round. Online-offline baby products retailer FirstCry has also raised $149.36 million from SoftBank.
Delhivery is looking forward to utilize the funds to fund its massive expansion plans and other corporate purposes.
Founded in 2011, Delhivery claims to be India's largest and most profitable fulfillment and logistics company for digital commerce. It is one of the most-funded logistics-tech companies in the country today and has so far raised nearly $650 million from its investors.
Over the last five years, SoftBank has invested over $8 billion in India in high potential startups in e-commerce segment, ride-hailing apps, budget hotel aggregation and asset managing, grocery delivery services, and payment platforms, among others. In 2017 alone, it invested an eye-popping $4.3 billion in diverse companies here. SoftBank has placed major bets on Ola, Flipkart, and Paytm, among others.
Last year, SoftBank Group Corp. posted a 49.2% jump in its first-quarter operating profit fueled by its stake sale in India's largest e-commerce company, Flipkart. The exit from Flipkart, which was acquired by U.S. retail giant Walmart in May, is the first public divestment by SoftBank's Vision Fund, which has a corpus of $100 billion.