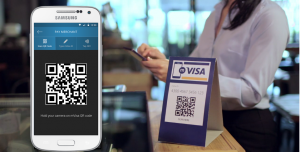 Government of India is looking to make compulsory for Shopkeepers that have to put at least two or more different QR codes of various payments platforms.
In a bid to encourage and motivate mobile wallet firms including Paytm, Freecharge, MobiKwik, as well as payments platforms such as Google Pay, BHIM UPI, and the much awaited Jio e-commerce platform, the government is formulating a policy on making QR codes mandatory at all shops and commercial establishments.
If this strategic move gets a final nod and required approvals then digital payments would be an integral part of all commercial establishments from mom and pop stores to large retail chains. According to sources, it is reported that enforcing the order has been finalized, most of the work in this regard would only happen post elections 2019.
According to NITI Aayog's "Digital Payments (2018 edition)", India's digital payments industry is predicted to grow to 1 Trillion Dollars by 2023.
In order to achieve the digitization goal, Reserve Bank of India governor Shaktikanta Das recently said that the central bank is developing a regulatory framework of customer-protection measures tailor-made for digital transactions.



The move to make UPI mandatory will probably help understand bigger ticket transactions. Typically for an urban spender, big ticket purchases are done typically using plastic money.
The main disadvantage here is that we need to install Point Of Sales technology implemented at the vendors place, which cost around 10-15 thousand rupees. For small vendors this is a substantial investment, and hence most prefer only cash. UPI requiring only a smartphone will help over come that barrier. Giving tax rebates to vendors will also remove the friction that keeps small time vendors from adopting digital payments. While at the same time bringing them into the fold of financial inclusion. Seems to be a good move. All that's left is educating the public. Let's see how it is planned out in future.
According to my view, this practice of awarding incentives can help. But there's a real issue that needs to be explored and solved – uniform network coverage. Although smart phones have penetrated into a huge section of the Indian population today, yet there are examples of non uniform network coverage across India. This will continue to act as a barrier unless resolved. This applies to all mobile network providers. I believe that once solved will help in providing seamless digital transactions.
The nation is already midway in transition from a predominantly agrarian and rural society to a urban and modern one. We are transitioning into a developed nation. So resisting digitization is futile. Here's what can be done:-
– solidify the cyber law & enforcement to discourage cyber theft and protect individual privacy.
– create a digital infrastructure that is clean and seamless.
– select geographical partners (north, central, east, north east, etc. region) to implement this move.
– be clear and transparent in terms & conditions as well as process to save on taxes.
Any step into the future is welcome as long as we can clearly see where we are headed for future.
Indian Millennial's are already onto payments through digital wallets. And as majority of transactions happens in Tier 1 and Tier 2 cities, this will cover almost 60 to 70 percent of the council or regulators expectations. Slowly the coverage will get in to rural India since the internet coverage is still a gap. Government should pass incentives for all Digital or QR based payments to Vendors and Digital wallet firms for at least next 24 months or two financial year. By then this practice will become a new norm in India.
The term 'Compulsory' should be used scarcely in a democratic country. The agenda should be to encourage digitization & not force digitization.
Before forcing the vendors to adopt UPI, the reasons for why UPI is not being used and competing services are preferred by existing digital savvy consumers should be addressed.
Did the demonetization teach anything at all?