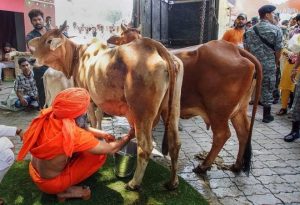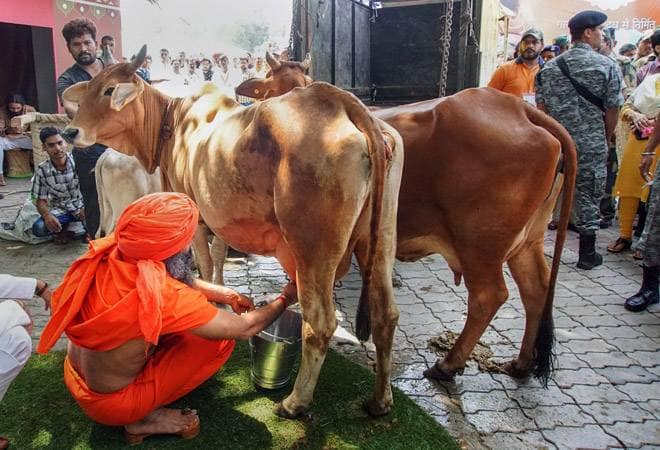 India's Fast moving consumer goods giant Patanjali Ayurved Ltd has recently made an announcement that it has launched toned milk in some parts of India, to take on rivals like Amul, Parag Milk Foods and Mother Dairy and other large dairy companies.
Yoga Guru Baba Ramdev backed Patanjali has now set a goal to become a dominant player in the lucrative milk industry in India. In a direct challenge to existing big diary producers in India. Patanjali has now launched toned cow milk, which is also strategically priced Rs 4 cheaper.
Patanjali's Herbal toned cow milk will be now sold in Indian markets such as Delhi-NCR, Jaipur, Pune, Mumbai, Nasik, Aurangabad and parts of Northen India like Haryana etc by early next week. Patanjali had made it clear in past some months back that they are entering into dairy industry in September 2018 with the launch of packaged cow milk that now reaches over 1,50,000 outlets in the Delhi-NCR area. The toned milk is an extension of its packaged milk portfolio. Additionally, Patanjali is all gearing up to sell curd, buttermilk, and cheese. Recently Patanjali also launched table butter and already it is selling cow ghee that is one of the best selling products.
The company also plans to launch herbal milk going forward, Baba Ramdev said while addressing reporters in Haridwar.
Patanjali's toned milk is priced at ₹40 for a litre. The Baba Ramdev-backed company's plans to launch couple of more milk products comes at a time when the country's largest dairies announced a big increase in milk prices. In Delhi-NCR Mother Dairy's packaged toned milk now costs Rs 42 for a litre after the company took a ₹1 price hike last week. Amul took a ₹2 price hike across all its six milk brands early last week.



Patanjali will be sourcing milk directly from farmers and will use its plants in Meerut in Uttar Pradesh, Jaipur in Rajasthan, and Nevasa in Maharastra to process the milk. The company that currently procures 4 lakh litres of milk, plans to ramp up the procurement to 10 lakh litre, Ramdev said in a interview.
The Haridwar-based Ayurveda company is predicting business worth Rs 500 crore during the current fiscal. Patanjali Ayurveda is aiming to double its sales figures of Rs 1,000 crore by the next financial year on the series of new and unique product launches and consistently expanding its portfolio.
Patanjali will soon start selling milk in pouches and will later into will also introduced tetra-packaging and flavored milk in short span of time.
Patanjali has also going to create a huge network of collection and chilling centers over a period of two years to procure milk more efficiently and effectively from milk producers. The network will be association of one lakh farmers and the number will expand to five lakh in coming years, according to Patanjali. The company has partnered with 56,000 retailers and vendors to sell its packaged milk and milk products.