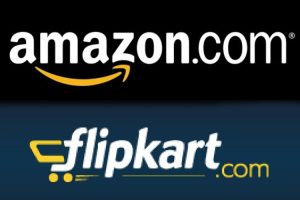 United States based Retail Giant Walmart Inc.'s backed Flipkart plans to commence a free Indian video streaming service in coming months, challenging a serious competition with E-commerce Giant Amazon Inc. by borrowing its arch-foe's tactics.
India's biggest online E-commerce giant plans to roll out video streaming for existing members of its Flipkart Plus loyalty program by September this year ahead of the Festive Diwali shopping season, people familiar with its plans said. The service is currently tested under the beta mode, the people said, asking not to be identified discussing internal strategies of the company.
Flipkart Online Services Pvt is making entry into cut throat competitive market but taking safe strategies from Amazon's playbook. The United States retailer's Prime Video service had been ruling the market for years and also gained a strong position in the Indian market and also creating value for retaining shoppers and attracting new customers.
Flipkart to challenge Amazon in video streaming; will launch pre-Diwali under Flipkart Plus, it's rewards and loyalty service, which rivals Prime, Amazon's loyalty and membership programme



It'd be interesting to see how Flipkart's strategy of not having a paid subscription(vis-a-vis Prime and Netflix) widens it's appeal to people who want to watch movies and shop simultaneously.
Flipkart won't initially produce originals — a route that's proven costly for online platforms including Netflix Inc. — and instead license content from the likes of Walt Disney Co. and local studios such as Balaji Telefilms, the people said. In-house content could come later, they added.
In a departure from Amazon Prime, Flipkart Plus video-streaming will come free just like its no-subscription fee loyalty program. Flipkart shoppers can become members by amassing 300 "super coins," at a rate of 2 for every 100 rupees ($1.40) spent on its platform. Customers can redeem those tokens for items from flight tickets and food delivery to car rentals and music streaming subscriptions. And, again unlike its rival, the Indian company doesn't automatically offer deals on shipping, with free delivery limited to only limited products.
Flipkart Plus launched its rewards program last year when Amazon Prime had already created strong foothold in India, boasting original shows and a library of Bollywood and regional language films to go along with international fare. The service costs 999 rupees annually or 129 rupees a month.
The country has also become a battleground for global streaming giants from Netflix to Disney-owned Hotstar. They're drawn by a market that could hit 829 million smartphone users by 2022, compared with about half a billion now, according to Cisco Systems Inc. estimates. The $500 million Indian video-streaming market could grow to 10 times that size by 2023, according to a report by the Boston Consulting Group last year.
Why does there need to be ONE winner? Unlike other Rivalries, like Flipkart and Amazon, Uber and Ola, these videos streaming platforms are not exclusive. Customers can be subscribers of both Netflix and Hotstar. I personally have subscription of all 3 : Amazon Prime, Hotstar and Netflix as all 3 offers different videos with little in common. So I guess here, both are winners. One who actually buys Hotstar subscription is more likely to purchase Netflix subscription which is relatively expensive, than someone who watches videos on Youtube for free. What do you reckon?