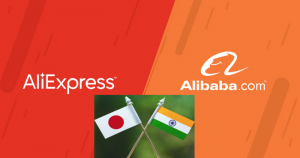 Alibaba Group is planning to launch its first fully owned e-commerce business this fiscal in India through its subsidiary UCWeb, a senior company official said recently in a press release.
China's biggest e-commerce player Alibaba, which controls 58% of the country's e-commerce market (Its closest rival, JD.com, controls just 16% of the market), sets its sights on mainly 4 international markets.
Enough of Reliance, Amazon and Walmart. The next entrant in India's e-commerce space is Government of India (GOI).
GOI is soon launching a marketplace based e-commerce platform 'Bharatcraft'.
What Alibaba did to China, can Bharatcraft do the same for India? After government's success story of NPCI led Rupay card, what will Bharatcraft shape to?
Bharatcraft aims to connect 6 crore MSME's on the platform to market and sell their product.



Bharatcraft aims for 10 lakh crore of revenue in the next 2-3 years.
MSME's in India currently contributes about 45% to manufacturing output, more than 40% of exports, and over 28% of the GDP.
It will be interesting to see whether the marketplace would be Business 2 Business or even 'B2C'?
Government backed E-commerce portal 'Bharat Craft', The Indian Answer To Amazon And Alibaba set to bring Rs 10 Lakh crore turnover to the MSMEs and provide a direct interface between buyers and sellers. Launching the portal, the Minister of Road Transport & Highways, Micro, Small & Medium Enterprises (MSMEs), Nitin Gadkari said, "We will fulfill PM Modi's dream of achieving 5 trillion dollar economy by the policies of MSME and SM and in the coming years this strong step towards better economy would come along employment and better growth of ecommerce industries in India".
India: Alibaba has invested about $1.7 bn into the market, through its investments in payments app Paytm, online grocer BigBasket, e-commerce platform Snapdeal, restaurant review app Zomato, and online ticket app TicketNew.
UCWeb also stated in a press release that they are planning to start the sale of movie tickets online.