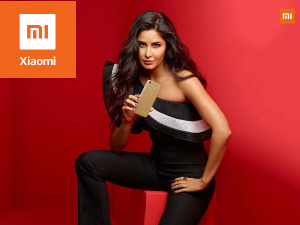 Xiaomi is number-1 in the Indian smartphone market in almost five years. The company has claimed today that 100 million smartphones have been sold in India so far.
Chinese smartphone maker Xiaomi has announced that 100 million smartphones have been sold so far. Manu Kumar Jain, Managing Director and Global Vice President of Xiaomi India has said that Xiaomi has sold 100 million smartphones so far in India.
Manu Jain has said, 'This is a very special opportunity for Xiaomi India. Millions of Mi Fans have been loved by our origins in India till date. There are many such brands which have been puzzled by Xiaomi in India, but still they are far behind us'.
Xiaomi is introducing a toggle in MIUI that will let users disably ads within the system apps.
Xiaomi India head Manu Jain has thanked 10 million smartphone users on this occasion and promised that even further, hard work is being done on the product, after sale and retail so that customers continue to get the best experience.



It is worth noting that for the last few years, Xiaomi's smartphones are becoming quite popular in India and their sales are also increasing. Due to this, the company is number-1 in the smartphone segment in India for eight consecutive quarters.
Xiaomi has said that Redmi 6A and Redmi Note 7 Pro have been the best selling smartphones in the second quarter of 2019. Quoting the IDC 2019 report, the company has said that from the third quarter of July 2014 to July 2019, the company has sold 100 million smartphones across the country.
After the smartphone, Xiaomi has now started focusing on smart home products and TV in India. Gradually, the company has launched many smart home products. This month, the company is once again holding an event regarding smart home devices in India where many smart home devices will be launched.