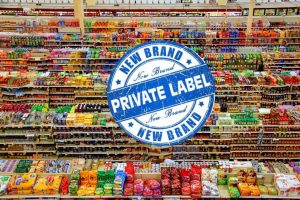 From milk to cosmetics to electronics, both online and offline retailers are pushing private labels to earn higher margins, Business Standard reports. Flipkart has built seven brands cutting across over 10,000 products, Grofers has expanded to 800 private labels while Future Consumer and Reliance Smart now offer in-store goods for several categories.
Private labels are up to 40-50% cheaper, which makes them an attractive option for consumers during a slowdown. Small towns are known to be keener on such brands but their appeal is becoming geographically agnostic, experts say.
Consumer firms are widening rural reach to tide over the slowdown and regain volume growth in the coming months.The market provides for a rural aggregator to be able to commit to the distribution needs of the FMCG players collectively, at an opportune cost. Ramp-up of the Rural Footprint is going to be the key for FMCG players to keep up with the growth pressures in the coming times.
Private labels will increase significantly in the future and will also eat up shares of big brands. Trade will also start endorsing these private labels as money back guarantee or free replacement of the shoppers choice, hence further strengthening my believe that Quality of service will take precedence over Brand Unique Selling Prepositions. Globalization is hitting couple of developing countries in a big way making the marketers job difficult than ever. The sales of private labels in China increased 52% in 2016 while the total retail sales increased 25% at the same time. 70% of top 100 retailers have private label. India's dynamics are also a close second.



FMCG companies are in for quite a ride when it comes to their brand efforts in the next 10 years. Already leading Indian retailers players both online (like Big Basket, Grofers) and offline (like Big Basket, D Mart) are eating into their brands by launching their own private labels at much lower price points and treating the FMCG brands like step-children on their shelves, if not removing them outright. Future Group, for e.g., wants to make 70% of its' turnover from its own private labels.
This was all right as long as the FMCG's bread and butter and defensive moat was not threatened – the local kirana store which accounts for over 90% of the retail in India. Now even the core distribution to Grocery stores and kiranas is going to get disrupted with a bunch of data-savvy startups (or one behemoth in the form of Reliance) having more data on consumption patterns, inventory, and turnover and creating much more efficient distribution and aggregation models on their own platforms for kiranas to engage with. Besides private labels will also start coming to the open market.
Most FMCG companies will no longer be able to compete on price – the need to create space for their brands in cluttered consumer mind space is going to be even more imperative. And many brands may not survive this battle.
Will the demand for premiumization allow growth of premium Private Labels in India or will a status-conscious society like ours reject the concept?