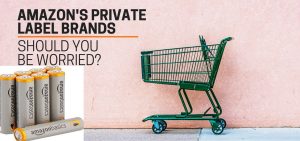 Amazon is entering offline retailing in India to create an integrated shopping experience for consumers across e-commerce and brick-and-mortar stores as part of a strategy to take on Reliance and Walmart owned Flipkart ,which are planning similar push in the country. The Seattle-based e-commerce behemoth has started talks with three retail chains in which it has picked up stake – Future Group, More and Shopper Stops – to sell a range of products that are available on its Indian market place.
As per the media reports states that Amazon wants to kick off its offline foray with its private label AmazonBasics. This is the US company's global brand, which it wants to push through over 2000 retail stores.
Amazon has strengthened its position in India's offline retail market by buying into some of the leading offline retail businesses in the country. Many of these retailers have developed their own private labels in many product categories. How are they likely to push Amazon's labels in preference to their own has to be watched.



In the initial period ,Amazon wants to sell its private label products on Indian market place. In the initial period , Amazon wants to sell its private label products in those stores and eventually scale up to include most of the top-selling products on Indian market place. Amazon wants to push one of its largest selling private label brands globally – Amazon Basics ,which includes Air-conditioners, Vacuum Cleaners,HDMI Cables, Batteries and Cables,Home necessities like bed sheets, towels,dinner plates and Cutlery,and general merchandise like backpacks, Umbrellas and Yoga-mats.
How Amazon Adapted Its Business Model to India e-commerce Emerging Marketplace with 175 million shoppers and expected to generate USD$100 billion by 2020.
Can Amazon Succeed In India?
Amazon just opened its largest office building yet in Hyderabad, India. The new space represents the company's commitment to the Indian market, where it faces steep competition from Walmart-owned Flipkart.
Despite recently introduced regulations that make it difficult for foreign-owned e-commerce companies to compete, Amazon is adopting new retail strategies as it looks to India as its next major growth market.
Market of private label consumer electronics is in its growth stage in India. Almost every major consumer electronics chain, whether offline or online, now sells consumer electronics in India under its own private label. Few more examples include Amazon Basics ACs, Vijay Sales Vise and Reliance's Reconnect.