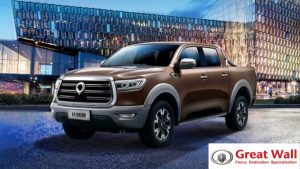 Great Wall Motors, China's largest SUV maker, plans to invest ₹7,000 crore in an Indian subsidiary it has recently incorporated, Economic Times reports. The company has scouted for sites in at least five states, but Maharashtra has emerged the top contender. Among the options are the land purchased by Chinese truck maker Foton at Chakan and General Motors' existing plant at Talegaon, both near Pune. Great Wall's foray into India comes at a time when consumers are increasingly gravitating towards utility vehicles even as the broader auto market battles a slowdown.
The debut of Great Wall India Research & Development Pvt Ltd aside, a number of major car makers – including BMW, Honda Cars India Ltd, Toyota Motor Corporation, Citroën, Jaguar Land Rover and many more – will not participate in Auto Expo 2020. Slowdown in the industry and the fast-approaching BS6 deadline are the main reasons for their absence. Haval H6 suv from Great Wall Motors, China is here to take on MG will be an exciting journey. Great Wall Motors will start its Indian operations with the Haval H6 SUV. Haval's global SUV lineup includes four models – H2 compact SUV, H6 mid-size SUV, H6 Coupe, H8 luxury SUV and H9 7-seater SUV.
True and if we consider only segment B and above, the share of suv body style is higher. It does help earn better margins for oem's, especially in the highly competitive scenario where some oem's struggle to make money on sedans and A segment cars. Also this the trend globally where sedans are becoming unpopular.
Weak automobile demand in India and idle capacities offer a great opportunity for new entrants looking to invest in India I Great Wall is expected to enter the Indian market with its Haval brand of SUVs.



'China's largest utility vehicle maker, Great Wall Motors, is set to invest over $1 billion in India, which is expected to become the third-largest market in the world in the next three-five years. This comes close on the heels of the largest Chinese car maker SAIC committing Rs 5,000 crore to India.'
Despite the plummeting sales figures to an eight year low, Indian Automotive Industry continues to attract global players with PSA, Kia and MG Motors as the recent entrants and Great Wall Motors etc in the pipeline.
The key reason seems to be the near saturation of the existing big markets of China, US and Europe, forcing companies to take long term bets on India's rapidly expanding middle class and the largely untapped potential of shift to electric vehicles…pretty sure it will pay off despite the recent hiccups.
Sit-high SUV body style popularity continues to grow. With ~ one out of every 4 cars sold in India, SUVs represents a great profit source for OEMs not only because they sell in high numbers but because these command high transaction price with production cost being similar to sedans. Models like Vitara Brezza, Creta, & Bolero are credited as being key drivers in growth. Consumers appreciate a higher seating position, high ground clearance, more interior space.