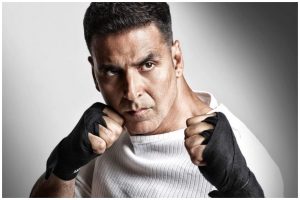 GOQii, onme of leading and the smartest preventive healthcare company, has made a strategic partnership with Bollywood Megastar Akshay Kumar to make India fit and healthy.
The multi-year long-term association with Akshay Kumar will rope the actor to endorse brand GOQii and also come on board as a strategic advisor to the company.
GOQii has raised $43.4 Mn from investors since 2014.
As part of this strategic alliance, he will host one of the biggest health education initiative called the 'India Health Quiz' on GOQii Play, an exclusive health and fitness live OTT platform. Given his passion for health, Kumar will be conducting live coaching sessions on GOQii Play.
GOQii is looking to grow to 10 Mn users by the end of FY20.
On his association with GOQii Kumar said, " I believe in the GOQii preventive health ecosystem & and am proud to be associated with such a passionate team. Health is not a short term goal and can be achieved by adopting a healthy lifestyle. I along with the team of leading GOQii Coaches will be working to making 130 cr Indians healthy."



Mumbai-based wearable tech startup, GOQii, has raised an undisclosed amount of Series C funding from Bollywood actor Akshay Kumar.
"We are extremely happy to have Akshay Kumar as part of our GOQii family. He personifies the values that GOQii stands for and is a living example of what we advocate — exercise, eat healthy and rest well. GOQii is committed to making the world a healthy and happy place, with Akshay Kumar we will get there soon", said Vishal Gondal, Founder & CEO, GOQii.
The company in past has managed to raise $43.4 Mn from investors such as Mitsui & Co, DSG Consumer Partners, NEA, Edelweiss Financial Services, Cheetah Mobile and more.