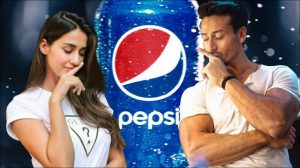 PepsiCo India intends to invest 71 million USD to set up a snacks manufacturing plant in Uttar Pradesh. This new plant will create 1500 direct & indirect jobs. We will source our potatoes locally, creating opportunities for farmers and the rural economy.
Uttar Pradesh contributes to 30.4% of total cultivation of Potatoes in India and Uflex being the largest producer of flexible packaging in U.P. and India, is a great move. It will certainly create job opportunities for many.
A memorandum of understanding (MoU) for the project was signed between the company and the Uttar Pradesh government at the ground-breaking ceremony of the investor summit in the state in the presence of Home Minister Amit Shah and Chief Minister Yogi Adityanath, it added. PepsiCo India President and CEO Ahmed ElSheikh said, "PepsiCo is committed to growing its food and beverage business sustainable in India. We have a long relationship with the people of Uttar Pradesh. As we look to double our snacks business over the next few years, we intend to invest Rs 514 crore approximately to expand our footprint in Uttar Pradesh."
PepsiCo India has announced plans to invest INR 5.14 Billion over three years to build a new snacks manufacturing plant in Utter Pradesh,India. The new investment plan is in line with the company's goal to double its snacks business in India by 2022. PepsiCo will also expand its backward integration with local farmers and help bring agricultural best practices to enable social economic growth for potato farmers in Uttar Pradesh. The company will set up a cold storage facility in the state. In India, PepsiCo sells brands such as Lay's , Cheetos, Doritos, Quaker, Kurkure and Uncle chips.



PepsiCo India currently sources all the potato used in Lay's and Uncle Chips from local farmers under its agriculture program.
PepsiCo vision "BE THE GLOBAL LEADER IN CONVENIENT FOODS AND BEVERAGES BY WINNING WITH PURPOSE"
PepsiCo India has announced investment around Rs 514 crore in Uttar Pradesh and announced setting up of Greenfield snacks manufacturing plant in the state. "UP is the largest potato producer in India and PepsiCo looks forward to mobilize the opportunity. We further intend to invest in creating storage capacity and cold chains in future," said Ahmed El Sheikh, President, PepsiCo India Holdings.
Recently, PepsiCo agreed to buy South Africa's Pioneer Foods for about $1.7 Billion. The transaction is subject to Pioneer Foods shareholders vote, certain regulatory and competition authorities approvals, and other customary conditions. Closing is expected by the first quarter of 2020. SA's combative labor unions are also expected to have a say in the transaction.
The deal gives the US drinks giant a hub from which to expand more aggressively in sub-Saharan Africa.
Afriwise enables you to keep pace with legal and regulatory environment, to get access to practical, reliable and up-to-date business and legal information in sub-Saharan Africa.